Nortel VP and CTO waxes lyrical on 4G mobiles
Do you want 10Mbps on your phone/PDA?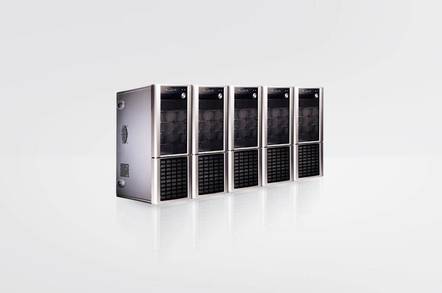 The keynote at this year's Rawcon 2000 conference (Radio & Wireless Conference) was given by top Nortel Networks man Al Javed who promptly leapt in with details about 4G mobile networks.
Like the man who starts shouting at 9am the morning after a big party, Javed started telling those assembled about how amazing 4G was going to be. Of course, it's not his job to worry about the stilted "entry" of 3G phones into our current market - he's a boffin and his job is to look to the future and give CEOs something to inspire their troops with at the next corporate get-together.
So how does he see it? Well, as a combination of existing mobile technology tied in with TV modulation technology (and if you know about Fourier transforms that should be enough for you. If you don't, you don't want to know, trust us). He doesn't quite explain where all the bandwidth is going to come from, but never mind because we are talking about 10Mbps on your mobile.
Eh? That's right, 10Mbps on your phone/PDA. That's many many times faster than even you lucky bastards in the States get on a landline. What on earth Javed thinks we're going to do with this speed is anyone's guess but if the man can pull it off, who cares?
So there you go folks - the future. Amazing, ain't it? ®
Related Link
Sponsored: Minds Mastering Machines - Call for papers now open