WAP's the matter you? Hey! Gotta no respecta
Ah shutupa your face Negroponte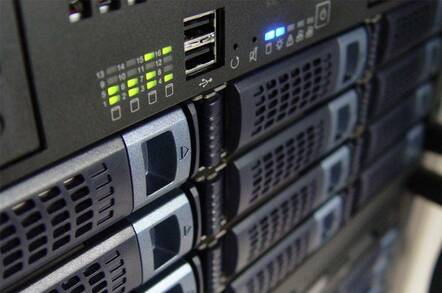 Updated We've been trying not to run this story because of its naffness. It's like comparing a Hollywood blockbuster and a made-for-TV movie, except this "news" is a made-for-media announcement.
"Technology expert" Nicholas Negroponte (actually director of MIT's media lab) used his time in the spotlight at the European IT Forum to denounce 3G phones, and claim that they wouldn't actually ever be released onto the market. And, as per usual, he made some glaring errors.
Negroponte is renowned for his soundbite sci-fi announcements. The best known are that there will soon be more Barbie dolls than Americans on the Internet, and that we will all be swallowing pill-sized computers which can diagnose illnesses.
And so in Monte Carlo, Nick had a go at the auction approach to 3G licences, mocked and sneered at the huge costs and almost total lack of expertise in 3G phones, and said that they would never see the light of day because everyone will be happy with GPRS.
Well, he got some of it right. Yes, the auction system was stupid — but simply for the fact that it was set up to make the government money and gave no regard to the resulting services. Existing operators had to get a licence or their entire business would vanish in five years and so they paid crazy amounts because they were buying their survival. Negroponte pointed at the fact that BT and Deutsche Telekom had got hold of licences as some kind of gross failing of the process. Sadly, this demonstrates that he hadn't done his homework again. BT and Deutsche Telekom won licences because they bid enough money for them. Quite simple really.
The phones will also be too expensive for any of us to use apparently. No they won't. Companies will tinker with pricing until consumers pick it up and phones will be subsidised. What difference is there between this and the entire mobile phone market's growth over the last five years? Yes, we're concerned that the price paid will mean services won't be as good as they could have been, and yes, BT did say it would pass on the cost to consumers, but then BT is often as delusioned as Negroponte. All it will mean is that operators will take longer to make money than they thought.
And so to the exciting catchline: 3G phones will never make it to market. Why? Because GPRS will be good enough for everyone and 3G will look a bit stupid when it comes out a year later. Really? Oh yes, because with the 64Kbps that GPRS will kick out… Excuse us, with the what? With the 64Kbps that GPRS…
If Nutty Nick seriously thinks that he'll get 64Kbps out of a GPRS phone, he's even more off this planet than we thought he was.
Perhaps it isn't surprising that Negroponte knows nothing of mobile phones when you consider the appalling state of the US mobile market. Europe is leaving the US standing in mobile technology. But what possessed Nick to feel expert enough then to tell us the future of a multi-billion pound market when sat among the very people who have made an almost unprecedented success of the technology?
He also missed a trick. With the failure of hi-tech phones, we'd be left with only one option — total subservience to WAP phones. The horror! The horror!
We suggest Negroponte goes back to playing with his Barbie dolls. ®
Sponsored: Minds Mastering Machines - Call for papers now open