Megahurtz. What is going on with the semiconductor industry?
Some words of wisdom about the crazy chipzillas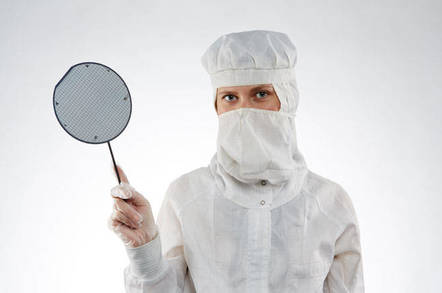 Megahurtz, memory wars exercise in futility
---

It sure seems funny to me when Intel was winning the MHz wars you could not pick up a rag that didn't say that every last MHz mattered. Now that Intel is getting there ass kicked, all the people have decided "on there on of course" that MHz doesn't matter any longer.


Even that old time overclocker Tom has come to that conclusion. We just don't need to go any faster. That is until Willamette gets here. Then if willy is faster I garrongoddamntee you it will matter again. It sure seems funny to me.
Lrcbc
---

Regarding your story: "Megahurtz, memory wars exercise in futility"


Well, every now and then I suppose people should be allowed to bring to light the injustices of the world. But now it's time to sober up my boy.
"If these chip and PC companies do actually care about their customers, you'd think they'd spend less time bickering and more time making it easier, rather than harder, wouldn't you?"
What the hell is this? Where in the world did you get the idea that they even like us? Of course they don't give a rat's hairy ass about us. All they want to do is push their wares out the door faster and at a better price. All of these price drops from AMD and Intel are only an attempt to grab more market now so later when the price is higher they make more $. And no, I'm not some lunatic who thinks that AMD and Intel are going to raise prices on their current processors now that we've gotten used to buying them dirt cheap. But next year when AMD releases the "Really Really Super Fast Brown Eye CPU" they won't necessarily follow their current pricing scheme either.
As far as suing each other goes, they do that because they think it will help them dominate the market for years to come. Or at least make the market that much harder to enter for new competitors. In theory if they beat the hell out of each other in court, a few will eventually say "Screw you guys, I'm going home." and drop out of the market. Instead of newcomers filling that spot though, in a highly litigious market there aren't any newcomers since the cost of competing is so damn high because you have to keep a law firm on retainer since you'll get a law suit anytime you step on someone's toes.
So no, they don't like us. They don't respect us either. They just want our money. But don't worry, they'll be gone in the morning when you wake up.
Dave
Sponsored: Minds Mastering Machines - Call for papers now open