Bidders named for fixed wireless auction
Twelve of them on the starting line, 42 licences up for grabs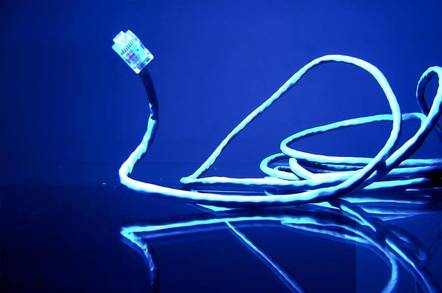 The government has announced the approved bidders for the fixed wireless auctions, starting 16 October. Fifty-one companies expressed their interest in July and this list has been cut down to 12. The
"broadband fixed wireless access services licences" will allow fast, permanently connected Internet access without the need for cable or telephone connections.
The big difference between these and the infamous 3G licences though are that these licences are only good for point-to-point connection. For this reason, estimations of the total amount raised are far lower. What is interesting though is that since July, the government has doubled its expected income from £1 billion to £2 billion. The Treasury can't believe its luck.
Patricia Hewitt, e-minister, outlined the usual defence for the auction approach - "we can expect a very competitive auction". What this means is: "We can expect companies to fight tooth and nail and we reap the (financial) benefits."
There will be 42 licences on offer, split into three for each of the 14 regions in England, Scotland, Wales and Northern Ireland. Companies will be only be allowed one license per region but can be in unlimited regions. Each licence stands for 15 years
The 12 bidders are: Orange, Energis, Norweb, FirstMark Communications (US), Faultbasic (US), Formus Communications (US), Atlas Communications (Ireland), Priority Wireless (Netherlands), Broadnet, Chorus Communications (Ireland), Winstar Communications and Templeco. The auction will start 16 October and is expected to last around three weeks. ®
Related Link
Radiocommunications Agency The body in charge. Any queries should be answered here.
Related Stories
Roll-up! Roll-up! Second money-burning Internet auction on way
It's a fixed wireless auction thing
Sponsored: Learn how to transform your data into a strategic asset for your business by using the cloud to accelerate innovation with NetApp