And on with the 3G craziness
This time it's Sweden's turn. And just what is going on in the US?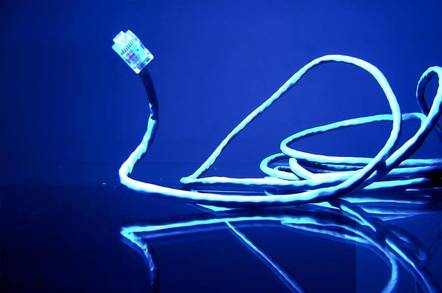 Okay, next up on the multi-billion pound merry-go-round that is 3G mobile licence auctioning is the home of Abba, Ikea and Volvo - Sweden.
The ratio this time is ten operators for four licences and the country has gone for the same commonsense approach as neighbouring Norway - the beauty contest idea. The bidders are charged an application fee of 100,000 kronor (£7,200) and then winners are chosen on merit as opposed to depth of pocket. The price of the actual licence is not known as yet. Mobile phones are extremely popular in Sweden, with an estimated 55 per cent of the population owning one.
The bidders are: Swedish operators Europolitan and Telia, consortium Orange Sverige (including France Telecom), Broadwave Consortium (incl. Tele1 Europe Holding, Rix Telecom), HI3G Access (incl. Hutchison Whampoa), Mobility4Sweden (incl. Deutsche Telekom), Reach Out Mobile (incl. Sonera, Telefonica), NetCom's Tele2; Telenordia and Tenora. Phew.
On the other hand though, we have the continuing saga of the US' 3G auctions. There's so much to pack in here, it'll be easier to put it in a list:


The intended 3G spectra are currently used by television companies. Bidders want guarantees that these companies will be strictly banned from using them after the auction.

Last time the US followed such an auction, it went disastrously wrong. Prices paid were so high that some companies went bust and others refused to pay.

There still isn't anywhere near a common mobile standard in the US.

Mobiles aren't as popular in the States anyway.

Europe's mobile phone companies probably can't afford another auctioned 3G licence.

The auction has already been delayed twice.

Intel and Microsoft have got involved (God help us)

And so the madness continues. ®
Related Stories
Achtung! Another 3G cash cow
What the hell... is going on with the US and mobile phones
3G gets even more expensive
Sponsored: Minds Mastering Machines - Call for papers now open