BT threatens to come to its senses
Finance Director tries to save his job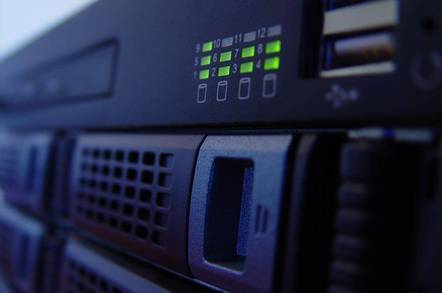 BT's Finance Director Robert Brace has finally listened to what the City, press and investors have been telling him and promised to reduce the company's huge £30 billion debt by £10 billion. This means a hold on big deals, the wheeling out of the Cellnet float idea (again) and the possibility of selling minority shares.
With typical BT blinkeredness and arrogance, Brace has failed to see what the big deal is, and it's taken a 40 per cent share price drop, heavy public criticism and a reduction in credit rating (with a threatened second reduction), to make him wake up and come up with a plan. If it was anyone but BT, he would have been fired.
So what does he intend to do? Well, he hasn't actually made up his mind. Instead, he's said in an interview: "The debt needs to be managed. If we do any deals over and above [those that have already been announced] we would have to sell more assets, unless we can do a deal by swapping assets." What is wrong with this man?
Let's look at what BT has done. It has taken small stakes in European telcos but then failed to increase them when the time was right - leaving it with little influence and a huge bill to pay if it wants to buy a majority holding. It has paid huge amounts for 3G licences, without any idea how it will pay for them. It has stubbornly got in the way of Internet progress, going for the big chunk of a small market rather than a thin slice of an enormous market - and turned everyone else against it in the meantime. It has built up an enormous debt and been very slow to realise how this may ruin it in future when quick buys may be needed to keep competitive.
What about the other European companies that are following the same pattern? Why aren't you having a go at them? Several reasons. The fact they are bigger is a good one, so while they also carry large debt, it is far smaller in proportion to turnover. They have also made better and more timely investments. While other big telcos have got in early, BT has been left scraping the barrel and had to pay a fortune for it. They've got more to show for their money, and more users. They also spell out to people what their intentions are rather than arrogantly assuming everyone trusts their judgement implicitly.
So what are the options? Well, BT has to stop buying anything else for a while, until it sorts out its debt. Then, it should finally get around to floating a minority stake in some of its arms. Then it should sell some of its minority stakes (Excite UK and LineOne have been widely quoted as prime examples). A really good idea would be to formulate a medium-term plan - and then tell people what it is. If all else fails, it should seek a merger - which it may already be exploring with AT&T.
Or it could just keep going on as it is, strolling about in the Emperor's clothes, before it is bought at a bargain price by a big American company that wants entry into the European market and the entire board is sacked and replaced.
Sideline: We were entertained to hear that a signed picture of BT head Peter Bonfield fetched the staggering sum of £7 at a children's charity auction. Damn - we'd have paid a tenner for it. We need a new dartboard.
Related Stories
BT really in the doldrums
BT in muddle over sell-offs
BT linked with AT&T?
Sponsored: Learn how to transform your data into a strategic asset for your business by using the cloud to accelerate innovation with NetApp