Phone number chaos on the horizon
We're getting to final changeover time (and no one has a bloody clue)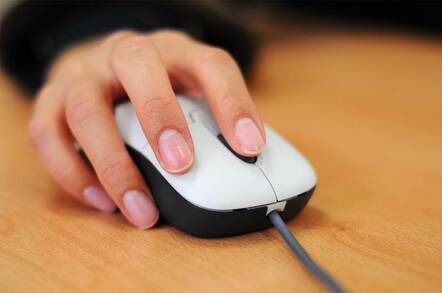 The final switchover in UK telephone numbers for several cities is growing very close and a huge number of people are still helplessly unaware of the new codes. Oftel's masterplan of re-re-adjusting telephone codes, after its last major overhaul and cock-up a few years ago, is this time run by third party The Big Number.
This outsourcing effort may get Oftel (and previously BT) off the hook but as per usual it has been a disaster and it is the consumers that suffer. Apparently, 20 per cent of people are still using the old numbers for local calls, and nearly a third of those making national calls are tapping in the wrong code. Add this to a figure of 60 per cent of businesses that have yet to change their stationery, and we're looking at an astronomical balls-up.
The Federation of Small Businesses is livid, throwing words like "shambles" into the mix. It's right too. It was bad enough getting used to one change, but for Londoners (most of The Reg included), we have suffered 01 going to 071 and 081, to 0171 and 0181 and now to 0207 and 0208. And of course the huge cost of changing signs etc has been picked up by businesses every time.
This change is especially significant because the new codes look nothing like the original ones. Of course, point this out to The Big Number and they'll throw some stats the other way: 73 per cent of people calling into London are getting the right number. Well, that's not bloody good enough. Nearly 12 million numbers have been affected by this readjustment and so far the campaign to inform people about it has been sub-standard at best. And no, it's not our fault - we didn't ask to have everyone's numbers changed yet again. Sloppy. ®
Here are those changes:


Cardiff: 01222 to (029) 20. Final change: happened - 5 August

Coventry: 01203 to (024) 76. Final change: happened - 16 August

Portsmouth: 01705 to (023) 92. Final change: 2 September

Southampton: 01703 to (023) 80. Final change: 2 September

Northern Ireland: 01232 to (028) 90. Final change: 16 September

London (inner): 0171 to (020) 7. Final change: 14 October

London (outer): 0181 to (020) 8. Final change: 14 October

Related Stories
Oftel urged to postpone number change
UK plc – your number's up
UK companies face chaos as phone numbers change
Sponsored: Learn how to transform your data into a strategic asset for your business by using the cloud to accelerate innovation with NetApp