Click here to find out if your mobile will kill you
We gain a valuable insight into the radiation producers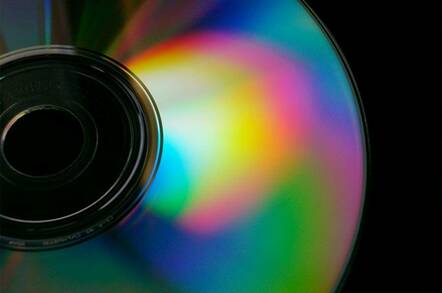 It won't have escaped many people's attention that the various reports produced about mobile phones and the possible detrimental effect of radiation have crossed the entire board from safe as houses to potentially lethal. The only explanation given for this disparity is "different methods of measurement" - an impossibly vague and blatantly obvious answer.
But following on from a story we wrote about a radiation-reducing widget, we spoke to the man behind Powerwatch (a "loose association of skilled people providing a consultancy service on a commercial basis to businesses and to the general public" concerning all types of electromagnetic radiation), Dr Alasdair Philips, who closely follows all things radiation-based and knows a thing or two about a thing or two.
Dr Philips initially contacted us over the Wind-Up device - which claims to reduce the radiation transmitted to your ear by a mobile phone by 90 per cent - and wished to stress that he was in no way commercially tied with Ismo (we'd covered this earlier with Ismo director Christian Simpson). However he did give us an interesting insight into the issues behind measuring mobile radiation.
According to Alasdair, a standard European test for radiation absorption is being developed (which will cost around £1,500 to £2,000 for a few phones). The test depend upon the specific absorption rate (SAR) of radiation. The differences in methodology consist of how someone decides to measure this absorption. One agreed point is that any anti-radiation device must be kept clear from the antenna itself since this induces (multiplies) radiation in the hands-free leads.
The reason why different methods can produce widely different results is because a mobile phone does not produce a continuous, constant radiation level. There is, it is safe to say, a certain amount of radiation that will produced by any mobile, but this may take the form of a constant level across different frequencies or a peak at a certain frequency, with low levels at other frequencies.
According to Alasdair, early Nokia phones "had high peak SARs but low normal use SARs due to efficient antenna design. Other makes had much lower peak SARs but higher than normal operation SARs". Also, apparently, the most recent mobile designs, with antennae built into the body, have been causing far more headaches than before.
The point is that an experiment which fails to measure a certain frequency could easily miss a potentially dangerous peak. Likewise, with a low-level, large-frequency phone, mathematics can be simply applied to make the radiation look either artificially high or artificially low (it all depends on your selected range and how you relate that to the larger picture). It's not hard to see how interested bodies could bend figures to fit their own picture.
Regarding the Ismo device. The theory behind it was confirmed by Alasdair. Powerwatch was send two samples of the Wind-Up which it tested without fee. Powerwatch found that "provided the wire was wound in opposite directions and the tidy was somewhere in the middle of the PHF wire, (and was not placed close to the handset antenna, at least a foot to the side of the user) about three turns in each direction provided enough impedance to reduce the power at the earpiece by up to about 95%."
He also looked at the possibility of placing an iron (well, ferrite) core in the device but concluded that it would have to be specially designed - hence adding heavily to the cost. While the tests were done free, Ismo confirmed that it would have to pay for detailed information on them.
The best advice with mobiles has to come along the same lines as those advice cards put in packets of cigarettes: take fewer, shorter drags, don't take the smoke in too deeply, remove cigarette from mouth between puffs, leave a long stub. We know it makes sense but none of us will do it. And then we'll all sue the mobile companies in 20 years for ruining our health. ®
Related Stories
Mobile phone scare over, or is it a Wind-Up?
My head hurts and I want $800 million
WHO doctors clear mobile phones of cancer risk
Sponsored: Learn how to transform your data into a strategic asset for your business by using the cloud to accelerate innovation with NetApp