What the hell… is going on with the US and mobile phones
DoCoMo, protocols, 3G, TV companies - what a mess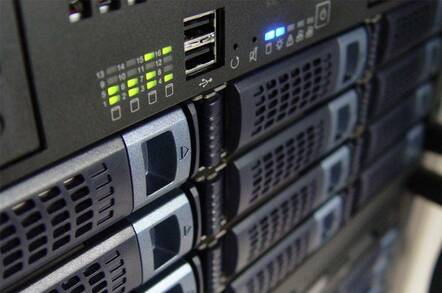 DoCoMo is to launch in the US. Well, it's taking a minority stake in a joint wireless venture with SBC Communications and Bell-South. The move is reckoned to put the group in a stronger position to win licences off the FCC in the next auction of bandwidth.
And along with this news has come yet more blinkered press thinking concerning NTT DoCoMo. Since i-Mode's adoption as the saviour of all things wireless, every single decision made by the Japanese firm has been taken as evidence that it is launching i-Mode somewhere else. Last week, it was launching in Europe, now it's launching in the US - but, of course, it secretly wants to get into South America (a claim repeated ad nauseam without a shred of proof). How tedious. There aren't even the most perfunctory details for this joint venture.
But the reigning confusion over wireless technology aside, has the US managed to sort out its dreadful mobile problems since last time we looked? When the buzz-philosophy* was that Europe is well ahead in the mobile game because of a single standard (GSM), the US immediately set off to persuade everyone (including itself) this was wrong.
Well, it's failed. The mobile market in the States is a right bloody mess, making the "i-Mode to launch in America" stories even dafter. There are a whole range of reasons for it. Most are down to companies' greed or official agencies' stupidity. However, a very important point is often lost among the wranglings: America is very, very large and consists mostly of town and cities separated by vast distances (well, in European terms). This makes it very difficult and expensive for a mobile company to offer widespread coverage.
The size of the States has also reinforced the monopolistic behaviour of many US telcos and service providers. That's why the greater good of a single standard - GSM would be a good start - is lost among the stubborn refusal to be a "loser". Add this to the success of television (on this side of the pond, we have worked ourselves up to the concept of ten TV channels but any more cause terrible confusion) and you are faced with the enormous problem of consumed bandwidth. One unconfirmed report is that the FCC's bandwidth auctions for 3G phone services involve frequencies already used by TV stations. Anyone else see a little bit of trouble brewing there?
In short, we are looking at a chronic infrastructure problem, not helped by a lack of agreement by those involved and poked in the stomach by geographical issues. What's the solution? We haven't got a clue. But then there's no unmetered access or ADSL in the UK, so we're not all that sympathetic. Sorry. ®
* Buzz-philosophy: An abstract concept that points to the future of any particular market. It is usually penned by someone who knows what they're talking about and then repeated endlessly by middle-level IT folk who wish persuade bosses, analysts and journalists that they know what they're doing.
While we're on buzzes - look out for the new buzzword (with the same middle-management implications): 2½ generation phones. We first heard Orange CEO Hans Snook using it to explain that Orange will incorporate a load of 3G-type features in phones before the new networks arrive, so consumers won't see 3G phones as a big leap but more of a transition. We already seen it repeated twice - both times in the wrong context.
Related stories
i-Mode goes down again
DoCoMo crash knocks media back towards WAP
So what will WAP 2.0 be?
Sponsored: Minds Mastering Machines - Call for papers now open