FT's Net scaremongering denounced
You'll still be able to make a cuppa whenever you want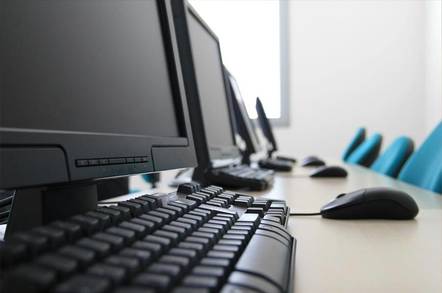 According to the Financial Times yesterday, "Internet hotels threaten to sap London's power". We rubbed our chins while we read that the plan to build a whole range of "Internet hotels" - known to you and me as data centres - in London was going to bring down the National Grid and leaving poor old Mrs Miggins without the watts to make herself a decent brew in the morning.
True enough, that nightmare scenario had happened in Silicon Valley and San Francisco in recent months and so it seemed plausible. So plausible that it was picked up by other nationals the next day, who repeated the story today but in far softer language.
We figured we'd get to the bottom of this ("Net kills TV (and heating, lighting and tea)" was too good an opportunity to miss), so we had a fairly extensive chat with London Electricity and one of these co-locators CitiReach.
Both stressed two things. One: there is no problem with getting the energy. Two: anyone that doesn't plan in advance deserves everything they get.
We are talking vast amounts of electricity here. CitiReach works on a 100W per square feet, which when you expand to a building's worth comes out as around 15MW. As a loose comparison, the average house will get about 1kW - that's 15,000 times smaller.
It won't come as a surprise then that for co-location services, the electricity board needs to be contacted months in advance. Tim Burks, VP of service delivery at CitiReach, told us that the whole process normally takes around nine months and is very much an iterative process, with the company and London Electricity going back and forth to ascertain how much power is needed.
If there is spare capacity, London Electricity told us it would be a matter of only a couple of weeks, but we are talking London here, so expansion of the network is often needed. It is in LE's interests too since the company picks up the tab for any expansion (£1 million for a fully running building was one estimate). This led us on to another question we had: why locate in London? It must cost a bleeding fortune.
The answer is due to the main fibre rings running from Europe into the UK. Naturally, these head straight to telecoms-hungry London. The improvement in service that can therefore be supplied by situating in London apparently far outweighs the cost of office space. So there's the answer.
So back to the capacity question. London Electricity informed us that it was gearing up for a 20 per cent increase in demand over the next four years (last four years' increase was just 5 per cent). As such it is "totally confident we will meet demand". The spokesman pointed to the expansion of Docklands and the West End in the 80s as examples of its past prowess. The queries raised by the FT that London will suffer are "completely unfounded". Apparently, due to the setup of London's supply, the only people that will miss out are those such as data centres that live on the high-demand end.
Tim told us he had never had any problems with London Electricity. As for the scaremongering, he could see the concerns: "This wasn't an industry until two years ago, and we do use an enormous amount of electricity. There's no way they [power suppliers] could have planned for it."
So there you have it. Panic over. ®
Related story
Mobile barge saves Bubble Economy
Sponsored: Learn how to transform your data into a strategic asset for your business by using the cloud to accelerate innovation with NetApp