BT hands over money for the Great British Stitch-Up
Marconi and Nortel rake it in as super-infrastructure plans take off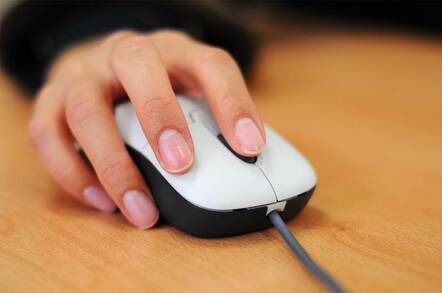 The winning suppliers of BT's new super-infrastructure have been announced. Marconi jumped in yesterday to tell the press it had taken the "up to £2 billion" contract to supply optical electronics and will work with Nortel Networks (which has been a little slower with its hyping effort). The two saw off bids from most of the big boys in both Europe and the US.
But while it's all joy and laughter at Marconi and Nortel, the announcement is another example BT's fall from grace as the UK's Internet saviour. The infrastructure was announced with heavy optimism back in February last year. This was a time when, ADSL delays withstanding, BT was popular and seen as a leader in the digital revolution.
The original press release claimed that BeTaNet was built and would be providing services "over the next few months". The £5 billion investment for the next five years was also announced, and the leading-edge SDH (Synchronous Digital Hierarchy) and DWDM (dense wavelength division multiplexing) technologies would apparently tie in with ADSL (which was of course coming very soon). The seizure of BT's mechanics from this point in time until this month (a year and a half later) will hopefully be the topic of a book in the future and it is with peculiar timing that when BT is looking shaky for the first time in its history, we are reminded of its former omnipotence.
This looks like a turning point for BT - when it starts to fight back. The impressive deals are kosher and although we'll have to wait until April next year for it to be up and running (how much market share will be stolen in the meantime?), BT will certainly look impressive at the end of it. We're talking about a big fibre optic network (on Marconi's side, optical add/drop multiplexers, DWDM line systems, high-speed SDH products). This is gonna give over 1Tbps, although BT has gone for a 800Gbps system down a single pair of optical fibres. The SDH systems give up to 40Gbps.
The other intriguing thing about this announcement is that it supports our verdict on BT's culture. It holds onto emerging technology until such as a time as it slots in with the next piece of the jigsaw. Competition and first-to-market are alien concepts to BT. It believes its approach is ultimately right - hence its incredible arrogance and extraordinary stubbornness when pressured into something that doesn't fit with the plan.
This timre, the evidence is the completion dates. Remember, BT effectively has the whole UK market by the balls because of its local loop control. The world+dog has been hassling BT to speed this up and BT concedes to Oftel only a suggested date of July next year.
Is it not a little incredible that BT is only willing to relieve its hold on the market when its huge fibre optic network (which would have been two years in the making) is completed? The announcements today not only spell out to competitors that turning on a wounded bear is extremely dangerous but clearly shows that it's been working on a UK stitch-up. We were beginning to think that BT had gone crazy - but it was just smugness. It believes it is too big and powerful to be knocked down by smaller competitors, and if they do get too close it can change the rules of the game as and when it feels like it. ®
Related Stories
BT: a new dictionary definition?
Oftel kicks butt
BT forced to offer unmetered access to competitors
Sponsored: Minds Mastering Machines - Call for papers now open