Establishment uses local loop to flay BT
It's no longer untouchable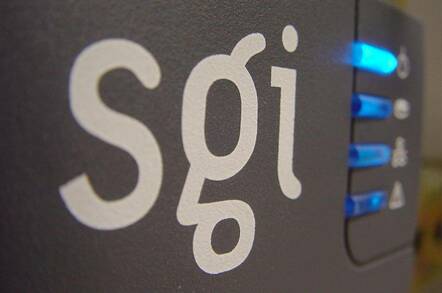 With sad predictability the EU plans to issue directives telling BT it will have to unbundle the local loop before the end of the year. And with sad predictability, Oftel said it wasn't possible and BT sulked and refused to budge. We'd seen this sort of bickering so many times before that we thought it barely worth covering.
But what we didn't reckon on was a sea-change in the establishment's treatment of BT. The former government monopoly has been untouchable for years. There were still so many ties to government and other powerful people that woe betide any journalist brave enough to openly criticise it.
But since Tony Blair started on his e-vangelism and BT was seen to be dragging its feet, the pressure has built and built. Government exerted influence and was amazed to find itself ignored. So it turned on Oftel - the regulator that should be keeping the industry in line. Oftel woke up just in time to see the axe being taken out of the armoury and started bossing BT about.
Suddenly everyone realised BT was no longer a shining god. Then, faced with the enthusiastic and popular options from Net competitors, the City started asking questions. The share price suffered as a result and then the shareholders started asking questions. And as soon as shareholders started complaining, suddenly BT's performance became a legitimate story for national newspapers.
The EU directives are nothing special (it did the same thing last year) but they are current and they have used as a stick to beat BT with. It has started working against BT. Oftel's claims that due to "operational and technical issues" the local loop simply can't be opened before July next year have been recognised as a load of bollocks. But now dignitaries have started demanding that BT do it now with no delay. Lord Young of Graffham, chairman of Inter Digital Networks, wrote to the <FT> reckoning BT could open the loop today.
People have grown sick with waiting and now they want the companies that have proved themselves to get in there and sort it out. It's a seductive suggestion. The fastest way to get a shared local loop working is to let companies with a strong vested interest loose on it. Then we'd see results in weeks rather than months.
Even though we have consistently pointed out BT's faults and even put up with its arrogance and deaf ear, The Reg is a little saddened to see the pack get a taste of blood and descend on it, tearing off strips. But then that's a vulture's job - picking at the bones of dead or dying animals. ®
Related Stories
BT bosses get wrists slapped over bonuses
BT: a new dictionary definition?
Sponsored: Learn how to transform your data into a strategic asset for your business by using the cloud to accelerate innovation with NetApp