Ain't nobody here but us chickens, oh, and the transmitters
Has the world gone clucking mad?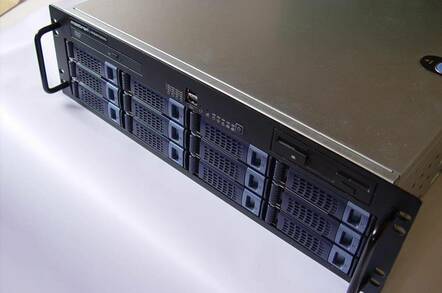 Chickens may soon be implanted with transmitters and computers if a, frankly, bonkers engineering professor in Georgia gets her way. According to an Associated Press report, Takoi Hamrita has put five-pence-sized radio transmitters under 12 chickens' breast bones and linked them to some artificial intelligence software.
What the hell for? You may well ask. Apparently, her goal is reduce heat stress and regulate the birds' diet for maximum growth. Although there is no explanation as to how she intends to do this, we don't doubt for one second that putting a transmitter in the front of a chicken will achieve just that. In fact to test this out, we put a small transistor radio down Linda's top this morning. By the afternoon she reported her heat stress had fallen and she'd had a tasty, healthy Japanese meal just round the corner. Amazing.
This incredible system will also reduce the risk of disease in chicken houses. It is still unknown whether it will help them cross the road. The reusable sensors (so with luck you won't find one in your Sunday roast) are a little bit pricey - between $5000 and $10,000 per 100 birds + $2000 for the equipment - but then when you get results this good, it's got to be worth it.
Takoi has big plans to extend her tests to 100 chickens in a huge chicken house. Good luck, love. ®
Sponsored: Learn how to transform your data into a strategic asset for your business by using the cloud to accelerate innovation with NetApp