No need for 64 bits in firewall world?
Peregrinations from Voiture Centrale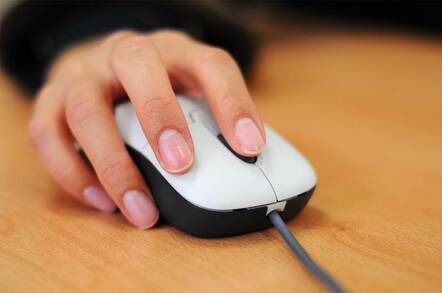 Column The French, aided and abetted by discontented Scottish fans, finally put a nail in the coffin of Euro 2000 a week ago today, when the boys in blue pulled off a last minute surprise equaliser and went on to take the trophy.
Down in Nice, the news was received differently from it was in Paris, where armed mobs apparently went on the rampage, smashing posh shops' windows in the Champs Elysees and nicking every fragrance from Chanel to Samsara.
Nice, like Monaco, was formerly a part of the Duchy of Savoy, bordering on the Genoese republic, so while there were loud celebrations aplenty with the French tri-color swinging from every scooter and motorcar down the English Promenade, there is and was enough connection between it and Italy to keep the celebrations somewhat more muted.
So then, to a bar with the undoubtedly bright folk from Stonesoft, who were in no doubt that the vaunted 64-bitness of Intel platforms mattered not a jot in the world of web sites.
Whatever the flavour of OS, be it NT, Slowaris or Linux, Stonesoft firmly maintained that there is no need in the world for any firewall to use 64 bits.
As one Englishman in his cups told this still jubilant Scot: "If Check Point thinks there's no need for 64-bit security, why should we?"
If you're cornered by 12 Finns, four Englishmen and assorted Nordic folk after the French beat the Italians, you have to take all of this with something of a pinch of salt.
But we happened to believe what the boys were saying. Obviously, large corporations wish to protect their newly-enlarged investments in everything that ends in net, whether it be Intra, Extra, or Outra.
Does Intel have a view on this? As one of the largest investors on the globe, it seems that hardly a week goes by without the boys and girls telling us just how important security is in the Internet of the future.
We took a look at the Check Point press release, and then went to publicly committed supporters of Intel's Itanic microprocessor, a page you can find here.
Both Check Point and Intel appear to feel that 64-bitness is an important goal for the corporate network.
But, as the Stonesoft boys kept telling us over and over again, there really is no need for 64-bitness when you're talking about network security.
So who is right? And if Intel and Check Point are, isn't it about time that we got some reaction, not to say satisfaction, from the programmers in Redmond currently beavering away on producing Win64?
After all, the Itanic platform is only a whisker away from being there in all its glory. ®
Sponsored: Minds Mastering Machines - Call for papers now open