Oz biz promises 24x7 Net access for Palm
Australian co. hooks Palm V into wonderful world of WAP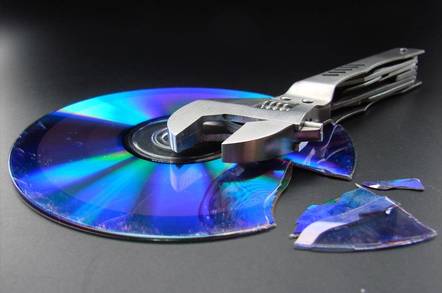 Australian mobile comms company DotWap yesterday said it will provide local Palm V users with 24x7 wireless Internet access next October.
DotWap, which enthusiastically describes itself as "one of the fast-movers of the wireless communications world", plans to provide a WAP-enabled device that clips onto the Palm V in much the same way as the palmtop's docking cradle does. Presumably, the idea is that the device will pull WML (Wireless Markup Language - WAP's answer to HTML) files across the airwaves and render them on the Palm's screen.
WAP was, of course, developed for cellphones, so the look and feel is a tad on the basic side and unlikely to provide quite as rich a browsing experience as Palm's own Web Clipping technology, which pares down regular Web pages to fit the handheld's screen.
Palm recently announced the worldwide roll-out of its Palm Wireless Net kit, which will connect the company's machines to the Net via cellphones and wireless modems. DotWap's product will initially be available only in Australia, with an Asia Pacific roll-out "soon". The company hasn't said when the product will be made available to the rest of the world.
Nor has it said how it will provide "true wireless Internet connectivity, 24 hours a day, seven days a week". Clearly, the company is going to need cellular network partners from whom it can purchase bandwidth. It has yet to announce who it has signed up - or is at least talking to.
DotWap's device will "enable consumers to be online permanently anytime, anywhere without having to first dial up using a mobile phone. Users will pay only for the data, not the amount of time spent connected to the Internet".
That's pretty much how Palm's Palm.Net operates: users pay for the number of bytes of data they transfer to their handhelds, not for their airtime.
However, if our experience of WAP is anything to go by, the service isn't going to be exactly as 'instant access' as DotWap would hope. The device may open a data call to the Net as soon as it's switched on, and maintain that connection, but WAP servers are still at the mercy of the world wide wait - the cricket scores aren't going to come through that quickly. ®
Related Stories
Palm to bring wireless Net to its PDAs
Palm preps summer launch for Euro Palm.net
Porn mongers WAP off online
We've found a good WAP idea!
Sponsored: Learn how to transform your data into a strategic asset for your business by using the cloud to accelerate innovation with NetApp