Cheap Brit mobiles attract phone smugglers
Lorry loads taken to the middle east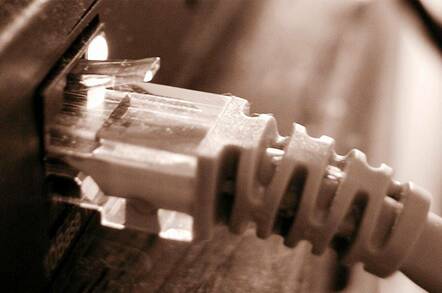 More than half a million mobile phones bought in Britain have disappeared overseas to be re-sold on the grey market.
This figure is an estimate offered by "a senior executive at one of the four British mobile networks" to the Financial Times. And according to the article, the problem is costing network operators in the UK millions of pounds in lost subsidies.
This country is a prime target for this kind of criminal activity because network operators subsidise the cost of almost all handsets – by between £40 and £200. This makes the handsets much cheaper than in most other countries, where the subsidising trend has not caught on or is illegal.
The problem is also being fuelled by the ease of taking non-contract phones out of the country. Most phones sold in the UK are now of the pay-as-you-go variety, which can be taken abroad without the knowledge of the network. BT Cellnet, which yesterday claimed it added 670,000 new subscribers in the last quarter to make a total of 8.1 million users, has a total of 4.4 million pay-as-you-go customers. And its number of contract customers actually fell by 151,000 for the quarter.
The handset scam is so profitable that organised gangs are apparently taking lorryloads of the devices abroad to the Middle East and other developing regions.
Richard Shearer, One2One commercial director told theFT: "While there are subsidies, and while they are higher than in other countries, this kind of fraud is in some respects a cost of doing business."
Vodafone also released its second-quarter customer figures yesterday – its UK subscriber base rose 572,000 to 9.4 million. Orange signed up an extra 1.2 million users to reach 7.17 million, while One2One, still the smallest operator in the UK, gained the most newcomers - one million, which gives it a total of six million users.
But the export of handsets will distort true subscriber figures – none of the major networks were willing to disclose how many phones they lost per year, with a One2One representative admitting "there's no way of telling how many". ®
Related Stories
30 million Brits have a mobile phone
Nokia gets £2 million of mobile phones nicked
Sponsored: Learn how to transform your data into a strategic asset for your business by using the cloud to accelerate innovation with NetApp