Orange begins its crusade, but where is Jerusalem?
Slashes prices, buys virtual newsreader, gets a bit carried away?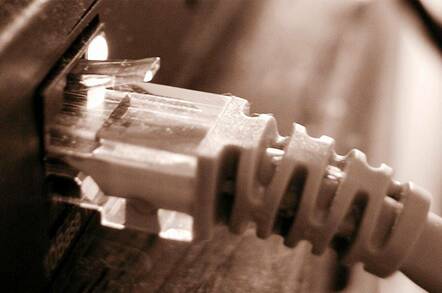 Hans Snook, fresh from winning his fight to keep managing Orange his way, has gone on a crazy crusade to take over the world.
Two days ago Orange was boasting about the number of new subscribers it has won. Yesterday, it announced price cuts with the tagline "this could be the end of the fixed line phone". Today, it announced the purchase of the Press Association's virtual newsreading outfit Ananova for £95 million.
The price cut is great timing, coming the day after the company's subscriber figures and the day before its competitors' figures. It will be run through an increased number of free minutes and a cut in mobile-to-fixed-lines charges. Mobile-to-mobile charges will be much the same.
As for the virtual newscaster, Ananova, Orange is coughing up the £95 million because it will "be a key player in Orange's international Internet operations". Snooky said: "Ananova is a key element of our plans to develop our overall portal platform, which will take wirefree communications beyond what is available today, reaching customers in the countries where we, and the enlarged Orange Group, have a physical presence, and beyond." Got that?
Now we know that Hans must be over the moon that he won his freedom through the France Telecom deal (the £25 billion mumma is still working its way through), but it looks a little like he has got carried away with his own feelings of invincibility.
Why on earth has Orange, a mobile operator, bought PA's cartoon newscaster, let alone coughed up £95 million? That's a lot of money for what is, let's face it, not a very strong brand. Yes, we know that it will get access to all the current breaking news etc etc but £95 million would buy it quite a few years of PA licence and leave it without a potential draw on resources. And if Hans tries to tells us that we will all get our news by watching the green cartoon woman on 3G phones, we really will call in the doctors.
Likewise the price cuts. Now this is a good idea, but then reducing phone charges is always a good idea, it's just that most telecoms can't afford to. Is Hans cutting margins too finely in the hope of grabbing the market and making up the loss later? A good idea, you may say, but then that is what every mobile company is doing (apart from BT of course). But with renewed teenage vigour, Hans is willing to run closer to the edge, fearless, confident. Yes, the mobile market is one of high risks for big dividends but over - confidence can be just as dangerous as apathy. ®
Sponsored: Minds Mastering Machines - Call for papers now open