Welcome back to WAP
Back from a well-deserved break from this mobile madness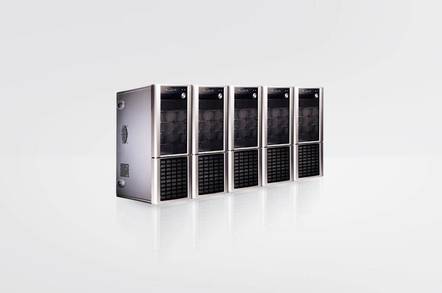 The sheer hideous number of WAP phone announcements has slowed down in recent weeks, but don't think the situation has got any better. We had taken refuge from the craziness but are now heading back into the fray as, despite all advice to the contrary, people still want to know about it.
Our scepticism is increasingly being followed by others. Most recent articles (ie not press releases) have posed the question: is WAP just hype? But then none of them have had enough conviction to damn it as a dead dodo. So what's happened?
Well, you know that minor hitch that WAP phones weren't working with different gateways, thereby making the whole thing a bit pointless? Well, Materna reckons is has brought out the first gateway that works with ALL terminals on the market. Hang on, you say - this is ages old. True, 27 March this year. But then the fact that we've just found this announcement three months later and have heard nothing of it in between is, we believe, a good indication of the how the WAP world is working.
Talking of delays and terminals, there's still no sign of Ericsson much-vaulted R380 WAP phone. In March LAST YEAR, Ericsson told us all how the R380 was just amazing and we'd all be fighting to get one. At the time, the company said it would be available in "early 2000". Seemed a bit of a premature announcement to us and how right we proved to be. Where is it? Not on the market that's for sure. An Ericsson spokeswoman, defying what logic is left in this market, told us it wasn't late. Perhaps she used to work for Virgin Rail. She also told us that, no, the R320 hadn't been recalled. That's not what we'd been told.
Okay, big deals. Nokia and Amazon Germany have got together. If you speak German and live in Europe, you can now scan Amazon online catalogue. Nokia get a free mention on the bookseller's site. We would love to hear from anybody who has bothered. Basically Amazon has translated its catalogue into WML and Nokia has thrown in a few phones. Mutual back scratching.
And in the red corner, Vodafone is not to be bettered and so has got the AA to do some roadwatch stuff, Harden's restaurant guide to find (guess what) restaurants and DHL has got some kind of parcel-tracking deal which probably is of much use as an icebox in Antartica.
"WAP service to revolutionise the heating industry"!!! Well, Ideal Boilers will have BT Cellnet phones through which they can access " technical information and diagnostic support on-site". Anyone ever had a man round to fix the boiler? What do you think the chances are that this WAP service will revolutionise the industry? No, us neither.
We've also joined up with an exclusive WAP forum (at least that's what they say). We get a daily update of such gems as "I can think of a few reasons why I should refrain from saying this, but IMO the whole XSLT approach is doomed to failure, in spite of the fact that it's being pushed all the time. As far as SAX is concerned, I don't see how it can be a general solution for WAP applications, but maybe Jason can tell us more? Luca." It's a treat.
Actually, one good thing that we saw was someone's philosophy of the future. "But G3 phones will solve that problem and my bet is whatever the technology is to deliver voice and video on a cell phone they'll still call it WAP. In other words: WAP is dead, long live WAP." Probably true and in a year's time, people that look at The Reg's WAP rundown will point and laugh and how wrong we got it.
One last thing. Wap.com is running a poll asking: Why has European mobile penetration skyrocketed? The four available answers have broken down as follows:
Single standard (GSM) 35.1 per cent
Prepaid cards 33.0 per cent
Subsidised phones 23.0 per cent
WAP 8.9 per cent
And that was from a whopping 191 votes. Nuff said.
Til next week. ®
Sponsored: Minds Mastering Machines - Call for papers now open