Lucent is in league with the Devil
What's it got to do with us?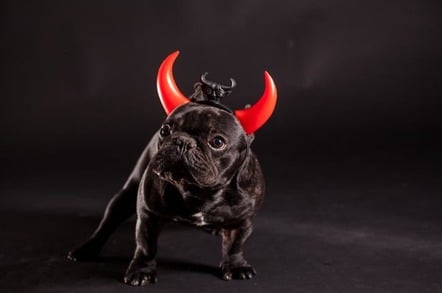 Last August, we wrote this story: Lucent logo captures company in 'single masterful brush stroke'.
Today, we received this email.
From: Jason Guenther
Sent: 27 April 2000 01:02
Subject: logo
Total bunk. The red circle represents the SUN in new age mysticism and freemasonry. it is the universal symbol of LUCIFER of which your company is named after ("luc" = lucifer, "ent" = enterprises - i.e. LUCIFER ENTERPRISES). Stop lying, your not fooling anybody.
Email reproduced in full and unedited. Email address supplied.
Sponsored: Minds Mastering Machines - Call for papers now open