Lucent Avaya 'formed of letters that fit together and enhance one another'
Made-up name for Enterprise Networking division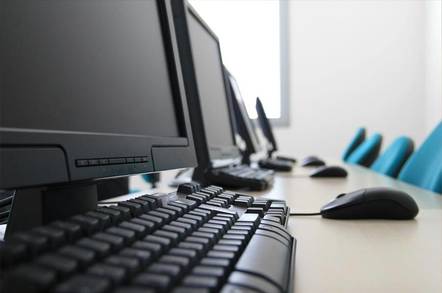 "You will not find this name in the dictionary," said Donald Peterson, Lucent chief executive. "It is up to us to fill it with meaning."
The name is 'Avaya' pronounced uhv-EYE-uh, a made-up word for Lucent's loss-making enterprise networking division, which is in the process of being hived off as a separate company.
Unfortunately for the person who briefed Peterson, the word can be found in the Jain dictionary.
Here it is: http://jainworld.com/education/dictionary/dicta2.htm.
And here it is again: http://www.cs.colostate.edu/~malaiya/jaingloss.html. We learn that Avaya means "Perceptual judgment". As a reader points out, it looks like the word is already filled with meaning...
According to Peterson, Avaya "sounds open and fluid-reflecting a company that's open-minded and that provides seamless, effortless interconnections among people and businesses," says Peterson.
In a press statement, Lucent said Avaya's new logo is a "word mark formed of letters that fit together and enhance one another. Its red color is bright and strong, and honors the company's Lucent Technologies heritage".
But will the new brand-name and the multi-million dollar makeover to daub Avaya on buildings, vehicles and advertisements, survive any takeover? ®
Sponsored: Minds Mastering Machines - Call for papers now open