UK in Internet success shock – Cisco
Countries which don't get it have had it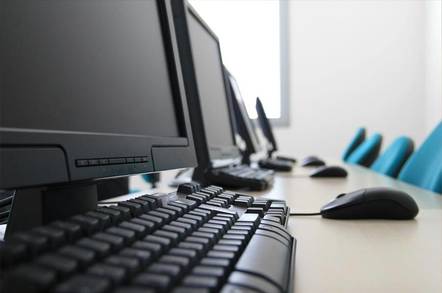 WCIT 2000 Countries which don't take Internet technology seriously will fall behind others which do, John Chambers, CEO of Cisco, said at a press conference here this morning.
And, apparently, Tony Blair, who couldn't use a PC before he became UK prime minister in 1997, does take it seriously, Chambers added. Blair has talked to Chambers about the best way to introduce more health service benefits using Web applications given the amount of money available in the National Health Service.
Chambers said: "The strength of an economy is directly related to the use of technology. Although I hate to say it because I'm a Republican, Clinton got that.
"This is what prime minister Blair clearly understands. You can grow your economy at the same rate as you grow productivity."
"The Internet will form half of gross domestic product by 2010. In Europe, only the UK moved. The French and Germans were slow to move. Countries who do not use these Web applications will not be successful. Countries with de-regulated infrastructure and who couple the Internet to education will be successful."
According to Chambers, countries can benefit both in health care and giving better information to their citizens.
But, as part of the way the Internet will affect all of our lives, Chambers predicted that cars will act as portals and each individual will have between three to four devices on the body, including health monitoring services and GPS (global positioning systems). "Everything will be connected," Chambers said.
He forecast that in the future, everything will get cheaper on a global basis, so companies "must constantly" re-invent their business models. "Data transport will commoditise as well. It will not just be jobs but capital and entrepreneurship [which will be shared] globally." ®
Sponsored: Minds Mastering Machines - Call for papers now open