Proxim buys Farallon for Mac expertise
Drives into budget networking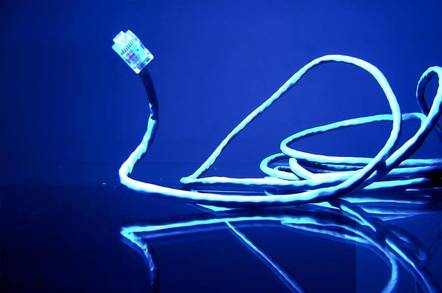 Proxim, the acquisitive wireless networking specialist, has bought small LAN veteran Farallon for $14 million, all but $4 million of it in shares.
Best known as a supplier of Mac products - even though it has always sold to the PC market too - Farallon's Mac expertise is what interested Proxim. Picking up Farallon's product portfolio will also help Proxim push into the home and small business networking markets, the company said.
Farallon will exist as a division within Proxim, essentially becoming the parent company's small business and home networking operation. It will continue to develop its cross-platform HomeLINE phone-based networking system, wireless SkyLINE and Ethernet-based NetLINE product families. It will also work on bringing Proxim's Symphony wireless LAN product, currently a Wintel-only offering, to the Mac.
"Our intent is to leverage the Farallon development expertise to make Symphony a cross-platform solution, hopefully by the end of the year," Kurt Bauer, Proxim's VP of marketing told Mac-oriented Web site MacCentral.
Both companies view the acquisition as synergistic: Farallon provides the small business and home networking products that Proxim needs to break into this sector, while Proxim brings to Farallon a much boroader sales and marketing channel. ®
Sponsored: Learn how to transform your data into a strategic asset for your business by using the cloud to accelerate innovation with NetApp