US investment house moots $50m Iridium takeover
That's one hell of a mark-down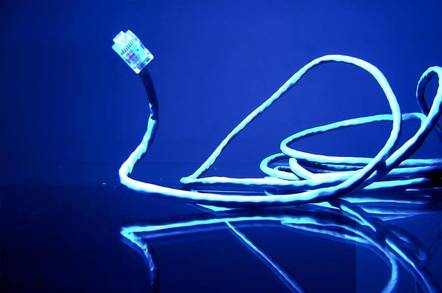 New York investment company Castle Harlan has admitted it is attempting to buy Iridium for $50 million and so save the cellphone satellite network from its crash and burn fate.
According to an Associated Press, CH is looking to buy the satellite network, plus, we presume - CH isn't saying too much about the details of its plan - ancillary ground installations, from Motorola. At this stage, CH appears to have discussed the possibility of buying the network and established the procedure by which the acquisition can take place.
First, though, CH wants 45 days to evaluate its business plan - now it's agreed on a price with Motorola - and assurances that it won't be tied to the scheme if it discovers the plan to be unworkable.
Motorola, meanwhile, is by its own admission spending "several millions of dollars" to keep the Iridium satellites operational, so clearly doesn't want CH mulling over the move too long. If CH isn't going to buy the network, Motorola wants it to say so as soon as possible, so the comms company can begin approaching alternative buyers. Rival bidders have until 28 July to make an offer for the network.
CH will want a quick deal too - if it decides it does want to buy the Iridium network, it has said it will pay $900,000 every month from the point at which the US bankruptcy court agrees to the deal to the deal's closure. The court convenes on Wednesday to consider CH's proposal.
At this stage, it's not clear what CH's plan for the satellites is - assuming it does indeed take them over. Unless it has a clever scheme for converting the satellites to data - unlikely, since ICO Global could modify its satellites that way because they were still unlaunched - it must be considering a voice comms solution. And without Iridium's huge overheads - $50 million is a real knock-down price in this business - it might just be able to make it work. Success will depend on winning the support of handset manufacturers. CH hasn't said whether it is talking to any of them.
Since CH is an investment house, however, chances are it's not interested in running an Iridium-style operation per se but rather getting it sold off or spun off and making money out of its stake in the divested company. Either way, details are unlikely to emerge until CH has decided whether it does indeed want to make the acquisition. ®
Sponsored: Learn how to transform your data into a strategic asset for your business by using the cloud to accelerate innovation with NetApp