BT under spotlight to hack standing charges
An early day motion, eh?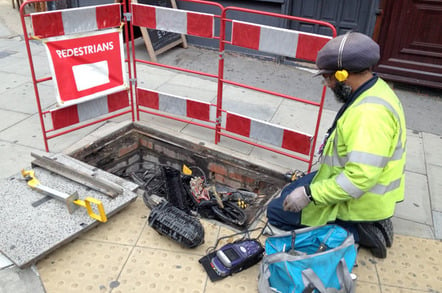 British Telecom came under pressure from the Commons yesterday to ditch standing charges on residential lines. Forty MPs were reported to have signed an early day motion demanding the phone operator scrap line rental, according to the Evening Standard.
If successful, this would chop £27.77 from a quarterly bill and follow in the footsteps of British Gas, which earlier this month decided to ditch its own standing charges for gas and electricity. BT was standing firm today. "Yes, we have a standing charge – along with every other telecom company in the world," commented one well-trained spin-doctor.
"BT has no plans to scrap the standing charges – the infrastructure for telecoms is much more costly than for gas," he added. BT currently has around 20 million residential lines in the UK – hauling in over £555 million a year from the nation before a single call is made.® <