Osmosis man to stage comeback
Fenton sets up components broker in UK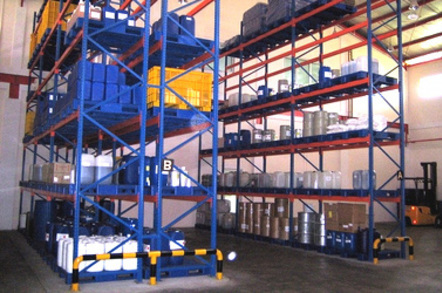 John Fenton, ex-Osmosis MD, is launching a components sourcing firm in the UK next month. Fenton is opening a UK sales office of IT brokerage firm Tradelink Distribution, which is based in the West Indies.
Tradelink Distribution, which also has a subsidiary in Vancouver called Tradelink West, was set up by Fenton and ex-Osmosis director Steven Baker three years ago. Coincidentally, Osmosis also had a UK subsidiary called Tradelink Distribution, but this ceased trading when Osmosis went into receivership in April and is in no way related to the new company, said Fenton.
The subsidiary will be called Tradelink Global Systems, and Fenton will be company secretary. He is looking at premises today in Staines, where he plans the company will be located. The target date for the business to start trading is 13 September. Baker will be one of the directors of Tradelink Global Systems. He was a director of Osmosis Technologies, an arm of Osmosis, between 1993 and 1994. He then went on to set up Tradelink Distribution, which he jointly owns with Fenton.
The other director will be Dave Rolleston, currently also a director of parent company Tradelink Distribution. The new business is looking to employ two support staff, between four and six traders, and one financial consultant within the next 12 to 14 months. The new sales office will not act as a distributor or dealer.
And it will concentrate on selling components from the US to Europe in volume, according to Fenton. Regarding bitter Osmosis creditors and former staff, Fenton was remorseful but said that life must go on. "I lost everything with Osmosis – all my money was in the business. Only one creditor, Microsoft, lost more cash than me."
"I didn't set out to lose creditors money, and I am helping ex-Osmosis staff all that I can," he told The Register. Fenton added that he had never been paid by Tradelink Distribution - until now, he was an unpaid director who merely gave advice. Fenton is determined to make the new UK business a success.
"The marketplace has changed, and the opportunities are different now," he said. Fenton has been off the IT scene since components distributor Osmosis went into receivership in April with debts of £5.5 million.
Two of the biggest creditors of the Brentford business were Microsoft, owed £2.6 million, and LG Electronics, owed £248,000. Since the collapse of Osmosis, Fenton has been in Barbados on a working holiday coaching rugby. ®
Sponsored: Minds Mastering Machines - Call for papers now open