PCs learn to lip read
Software boosts accuracy of speech recognition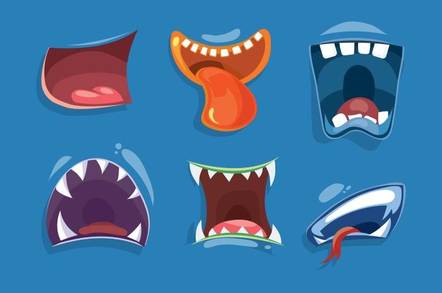 Scientists are teaching computers to lip read as part of research into improving speech recognition software at Carnegie Mellon University in Pittsburgh.
The problem is that just like us, computers have trouble following speech in a noisy room. Whether we realise it or not, we compensate for reduced hearing by lipreading, and the idea is that computers can do this too.
Alex Waibel, a computer scientist at the US university, has developed software that can do just that. Called NLips, the software improves the accuracy of speech recognition software to about 93 per cent. And it boosts the accuracy when there is a lot of background noise.
Correct recognition falls to about 60 per cent if there is background noise. Waibel's software boosts this to 85 per cent. The software breaks sounds down into chunks called phonemes, like most speech recognition programs.
Computer mounted cameras record lip movements and adjust for slight head movements. The footage is monitored by a neural network for 50 visual phoneme equivalents. The two streams of information are combined to produce the final text.
Waibel told the New Scientist that the visual technology was hopeless on its own. It works so well because it is "looking at all these signals and capturing the perceptual world in its entirety, just as humans do."
So far the research has demonstrated correct spelling of words, letter by letter, but the team hopes to move onto continuous speech soon and says that the transition should be uncomplicated. ®
Sponsored: Minds Mastering Machines - Call for papers now open