PR bunny hops on her bike to become African Queen
Charity fundraising ride of 50 miles a day in Kenya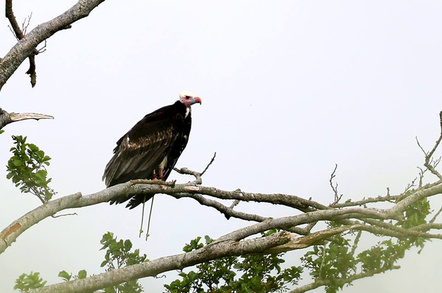 PR exec Clare Taylor is swapping one pain in the arse for another after volunteering to spend a week cycling around Africa to raise money for charity. Clare, who works for hi-tech agency Marbles and also rows for Henley-on-Thames, is leaving behind the heady world of spin-doctoring and those pain-in-the-arse journalists for a mountain bike.
The super-fit flack will have to ride 50 miles a days along all terrains and in the heat of the Kenyan sun. Any comments that she may have lost her marbles (Marbles, geddit!?!) are totally justified. She'll start off in Nairobi and travel along the floor of the Great Rift Valley climbing over 3000ft to the plains of Naivasha and Nkuru National Parks before returning to Kenya's capital city.
The ride is being organised by the Norwood Ravenswood Trust, a registered national charity that does great work helping children with Downs Syndrome. The Register is lending its support to the sponsored bike ride by offering to help soothe Clare's saddle-sore areas on her return. We may even part with some cash, stranger things have been known to happen at Vulture Central. If you want to help, you can pledge a donation by e-mailing Clare.
"Although the route is demanding, I'm sure I'll enjoy every minute of it -- apart from the day when we climb 3000ft in one go," she said. Clare, from posh Henley-on-Thames, scotched rumours that she would be riding side-saddle. ®
Sponsored: Minds Mastering Machines - Call for papers now open