Intel slashes Slot One Celeron prices… again
New ramps for old plan will shove inventory through channel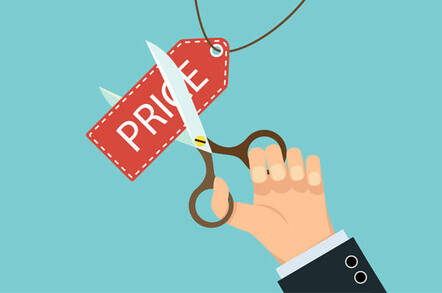 Intel cut the cost of Slot One Celeron's last Sunday to $97 for the 333MHz part with 128K cache and $80 for the 300A in a bid to move the market fast to the 370-pin part it will announce in January. Before last weekend, these parts cost $159 and $138 respectively, when bought in large quantities.
But the chip giant is still denying that it is dumping Celerons onto the market, despite yesterday's claims from a senior Cyrix Europe executive. Earlier this week, motherboard manufacturers also complained, this time about a lack of 370-pin chips.
Some observers, however, see the move as a cynical way of both coping with the shortage of 350MHz PIIs and at the same time moving its Slot One offering out of the way. Intel will also ship more Slot One Celerons this month and next because of its decision to move 300MHz and 266MHz PIIs out of the picture, as previously revealed here.
Mark Davison, processor product manager at Intel distributor Datrontech, said: "We're shipping loads of Slot One Celerons and that's been accelerated by the price cuts earlier this week."
He said: "A lot of people are still feeling pain from the shortage of the PII/350 and have bought the 333MHz Celeron rather than moving up to the faster processors."
Davison said: "The timing [of the price cuts] is strategic as the parts go through the channel". He claimed that while his company has 370-pin parts already in stock, there are very few motherboards that currently support them. "I'm not swinging for the chandelier on the 370-pin part yet," he said.
Davison said that Taiwanese motherboard manufacturers "are traditional fence sitters" when it comes to implementing new platforms. He claimed that Intel's price movements on the Slot One Celerons only held good until the end of December. ®
Sponsored: Minds Mastering Machines - Call for papers now open