Survey: third of a million UK jobs to be lost to Y2K bug
But if Mother Shipton has it right, Year 2000 won't arrive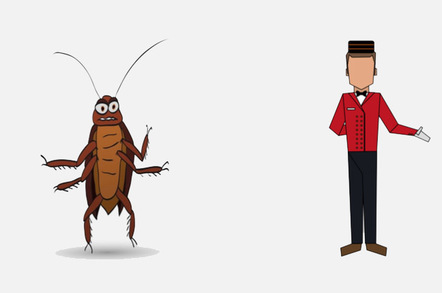 A year 2000 company has claimed that a third of a million jobs will be lost in the UK as a result of the dreaded millennium bug. And small and medium sized enterprises are most at risk, the company has claimed.
Although Prove It 2000 sells solutions to the Y2K problem, a representative maintained that the calls were not made as part of a sales process. Prove IT 2000 said it had conducted a survey of 10,000 UK companies over the last few months, with those employing less than 250 people being the target of the research.
According to the research, 80 per cent of those surveyed said they had still not started to tackle the millennium bug, and 10 per cent were "certain" their systems would not be ready. Only 15 per cent of the companies had asked for compliance from vendors of systems, while 45 per cent said they were using app software which was over five years old.
That led Richard Coppel, MD of the company, to say that 291,072 jobs would be lost, based on the premise that at least 384,000 companies throughout the UK were relying on mission critical computer systems.
"This predicament is disturbing," he said. "The results show that even at this late stage, the majority of SMEs are still not taking the year 2000 seriously."
Last week, The Register reported that Tony Blair's bug-busting initiative is now in tatters. The initiative is now under the control of Peter Mandelson, minister in charge of the Department of Trade and Industry. ®
Year2000oid Mother Shipton said that the world will end in the year 1999. If she is right, no one needs to worry about the Millennium Bug.
Sponsored: Minds Mastering Machines - Call for papers now open